Invest. Inspire. Ignite.
Let's Be Agents of Change—

Together
Everyone has a distinct point of view, a unique perspective, from where they sit. How can you use yours to elevate others and create new opportunities at your firm?
Let's Have Candid Conversations
Let's Build Trust
Let's Empower Our Colleagues
Let's Foster New Leaders
Let's Hold Each Other Accountable
A Forum for
Championing

Equality

Perspectives+ is a diversity, equity and inclusion initiative powered by Paycor and you. It's a place where you can find collaboration tools and resources such as articles, templates, presentations and more that help promote DE&I best practices, with a special focus on promoting women, communities of color, and people from historically marginalized groups.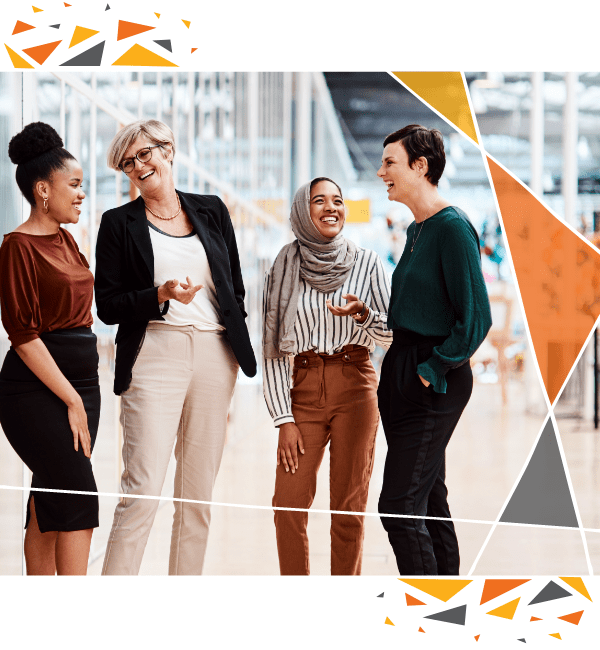 New DE&I
Resources
Kira Kimball, MSEd, MA
Chief DE&I Officer, Marsh McLennan Agency
Kira Kimball serves as Chief Diversity, Equity & Inclusion Officer for Marsh McLennan Agency, where she provides vision and strategy to advance MMA's diversity, equity & inclusion aspirations. Creating a workplace culture where all colleagues can be their authentic selves, an environment that fosters a strong sense of belonging, and a business strategy that harnesses the power of diversity are her energy drivers. Prior to Kira's 16 years in the insurance industry, she spent a decade in higher education teaching, advising and counseling students at Purdue University and The Ohio State University.
Article
Read Time: 5 min
Honoring Black History Month in the workplace helps build community and connection though education. Read Paycor's article 15 Lesser-Known Black History Facts.
Article
Read Time: 5 min
In February we celebrate the achievements, history and culture of African Americans. Read Paycor's article 5 Ways to Celebrate Black History Month at Work.
Article
Read Time: 5 min
Generational diversity offers opportunity for education, mentoring and camaraderie. Read Paycor's tips on how to create generational advocates.
Perspectives+
Resource

Library
A diversity of perspectives makes organizations smarter, stronger…more able to adapt and grow. We encourage you to share these resources with your prospects and clients and invite them to join you on this journey toward growth and success.
How successful is your firm's Employee Resource Group?
Companies with more than 30% women on their executive teams are significantly more likely to outperform their competitors.
Source: McKinsey
Register Now

– DE&I in Action: Moving Past Awareness
Now that you are aware of challenges related to diversity, equity and inclusion in your environment, what will you do? Join us to learn how to move past awareness and into action in your workplace. In this webinar, you will gain insight from corporate leaders who are working daily to improve DE&I.
A

Partnership

to Drive Business Results
Discover how Paycor helps Brokers, Bankers, CPAs, HR Consultants and Financial Advisors stand out from the crowd.
Participate

in Perspectives+

We'd love to hear your point of view and work together to create new opportunities. Let's get started!